Several adjustments have been made to the stops serving routes at the Crossroads Park & Ride, Centro Plaza and the Madla and Medical Center Transit Centers. Please see the maps below for reference.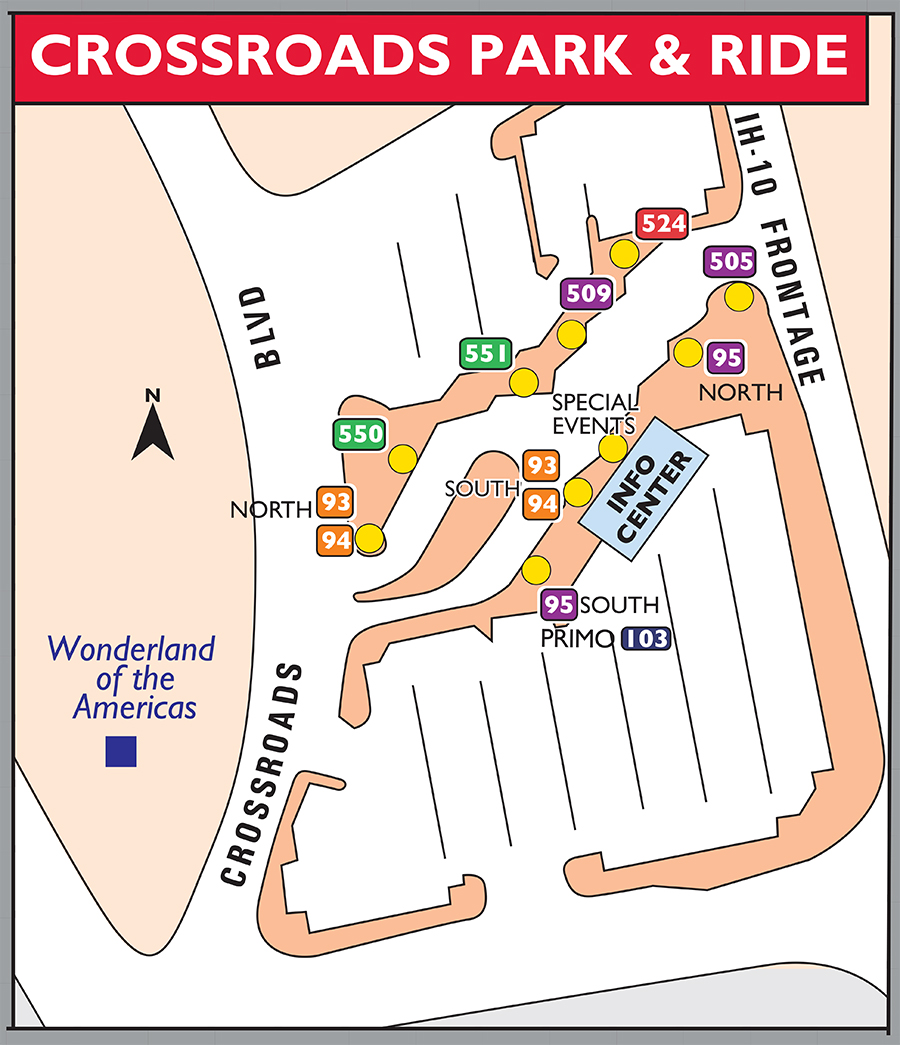 Other Changes in effect Jan. 7, 2019
Happy New Prímo! We're starting the new year right by launching the Prímo route, a new route to serve Texas A&M San Antonio, and increasing frequency on other key routes.
VIA launched two new routes  – 103 Prímo Zarzamora and 672 TAMSA/Madla Transit Center that went into effect on Jan. 7, 2019.
Route 103 Prímo Zarzamora  – This new Prímo route will connect Crossroads Park & Ride to Madla Transit Center along Fredericksburg Rd. and Zarzamora St. (Please note: Six stops on this route are still under construction; temporary stops are set up near each stop. See the complete list here).
Route 672 TAMUSA / Madla Transit Center – This new route will connect Madla Transit Center to Palo Alto Community College, Texas A&M University – San Antonio, and Southwest General Hospital.
Other service changes that went into effect Jan. 7, include increased frequency on Routes 9, 10, 43, 44, to every 20 minutes on weekdays between 6 a.m. and 6 p.m.; Increased frequency on Routes 82, and 88, to every 15 minutes between 6 a.m. and 6 p.m.; and Route 95 extended from Crossroads Park & Ride to South Texas Medical Center Transit, running until 10 p.m.
There also are some minor route changes to Lineup Routes 268 and 277. See the complete Lineup Service Schedule.
Centro Plaza – Route 70 will service Centro Plaza, and Route 79 will no longer service Centro Plaza.
Madla Transit Center – The Information Center window will be open during peak hours to assist customers.
To see how these changes may affect your travel, use the online trip planner up to 14 days in advance, and enter a trip date later than January 7, 2019. For details, visit VIAinfo.net or call (210) 362-2020.